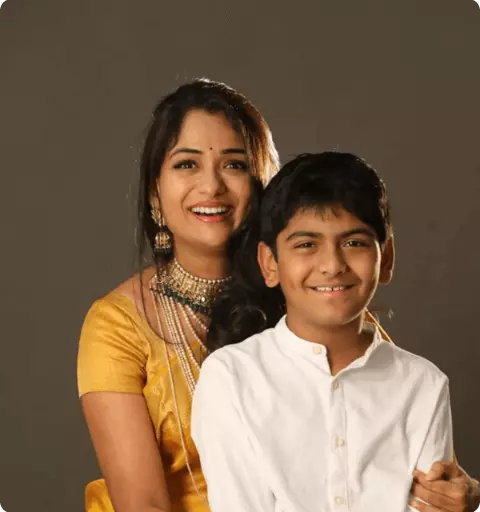 "My kids love the time they spend with instrucko. The learning is fun, interactive, engaging, and really personalized.
Sandhya Raju
Mother of Vikramaditya Raju, Grade 6
Could you tell us a little bit about the main reason you wanted Vikram to join instrucko's English classes?
I wanted Vikram to join the English and Maths classes because I felt one on one classes during the covid lock down was better than the school zoom sessions as schools were not equipped to teach on zoom. I also thought he needed some good content, which was tailored and more suited to him rather than following a generic curriculum.
Could you tell us what improvements you saw in Vikram after his classes?
I saw Vikram engage in his personal lessons far more than his mass school sessions. He looked forward to attending his class, and completed all his home assignments without me having to tell him to do anything. I saw a huge level of independent learning in him.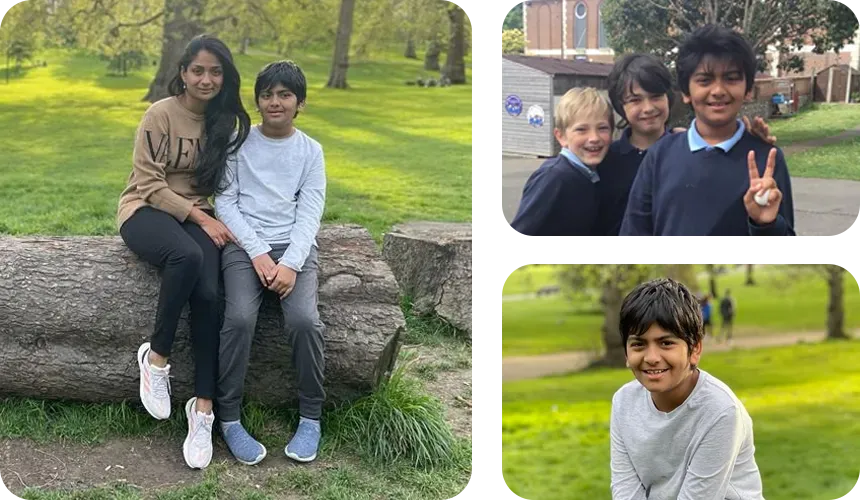 How do you think instrucko contributed to Vikram's successful enrolment in one of the top schools in England?
Vikram and I both liked the atmosphere and learning culture that the UK tutors brought to each lesson. Vikram was happy, deeply engrossed in his lessons and he looked forward to learning from them. I think this gave him exposure to an international culture and broadened his horizons.
At school I studied photography, art, and lots of creative subjects. I loved that, but at school I wasn't told about career options that are more creative, so I went down the academic psychology route thinking there would be more money in it.
What did Vikram like most about his instrucko classes?
After the covid lockdown was lifted, once we realised that our son enjoyed learning in this style of lessons, we couldn't go back to a regular Indian school, this inspired us to think of sending Vikram to the best boarding schools in the UK as it suited Vikram's learning style. Vikram liked the software interface and the joyful nature of the teachers. They were organised, motivating , kind and helped ignite his curiosity for learning.