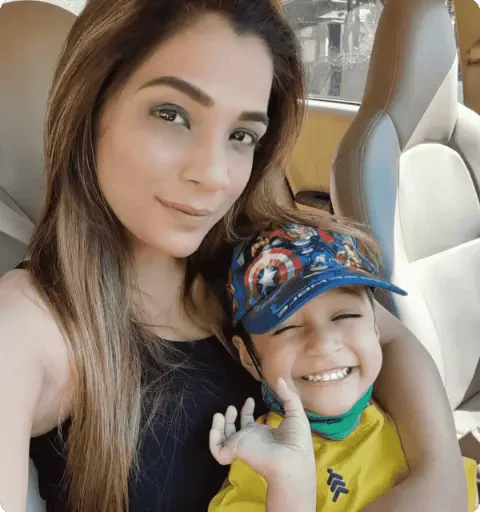 instrucko has made my child become an excellent speaker. He started improving in just 5-6 classes with instrucko's brilliant content and teachers. These personalised classes have helped him understand how the language skills are adapted, in a fun and engaging way.
Renu Yadav
Mother of Rudra, 5
Could you tell us a little bit about the main reason you wanted Rudra to join instrucko's English classes?
I liked the teaching module of instrucko, like duration of sessions , they opted for impactful short & apt sessions, instead of long hours.
Could you tell us what improvements you saw in Rudra after his classes?
Due to interactive conversations in class, which constantly avoids distractions. He has developed 2 main things. Greater Concentration level in a given period of time. Clear Understanding of concepts.
What did Rudra like most about his instrucko classes?
Rudra literally waits for his teacher and he absolutely loves the way she teaches... He also likes the interactive ppts and visual concepts shown on screen.
At school I studied photography, art, and lots of creative subjects. I loved that, but at school I wasn't told about career options that are more creative, so I went down the academic psychology route thinking there would be more money in it.